Rent a charter bus with driver in Graz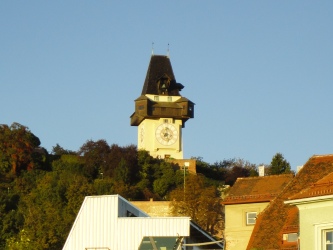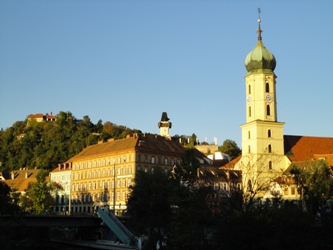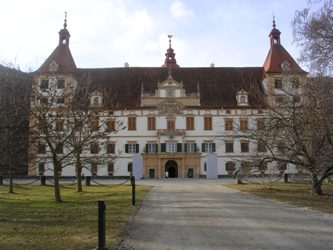 Do you wish to rent a bus with driver in Graz? In that case, better ask the bus service buswithdriver.at! We rent minibuses and buses with driver for any transfer and visit in Graz as well as for excursions in Styria, Burgenland, Hungary, Slovenia, Carinthia, Lower Austria and for trips by bus to Austria and Europe.
You can book the following kinds of trips by coach through www.buswithdriver.at:
Bus transfers in Graz: Rent a bus with driver for a transfer to Graz. You may leave from your hotel in the center of Graz or from any location of event, from a restaurant or from your working place to a congress or a forum wherever in Graz.
Sightseeing tours in Graz: You can book sightseeing tours by bus with driver in Graz. Enjoy a guided visit of the old town in Graz, an ascent to the Schlossberg, a visit of the Arsenal Mseum of Graz or of the Eggenberg castle, a coffee break on the Murinsel, a visit of Schwarzenegger's birthplace museum, of the Graz Stadium or of any other attraction in Graz.
Excursions by bus departing from Graz: Rent a bus with driver for a trip by bus to Semmering or for another excursion by bus in Styria, for tourist travel to Maribor or a guided visit of Ljubljana, for a tour in South Burgenland, a trip to the Lipizzan stud farm in Piber or for an excursion by bus to Riegersburg fortress.
Travels by bus to Graz: Hire a bus driver for a trip by bus in Austria, also for a trip by bus to Germany, Italy, Slovenia or any other place in Europe.
Airport transfers: Book an airport bus transfer to the Graz Thalerhof airport or for a transfer by minibus or bus to the Ljubljana, Klagenfurt or Balaton airport.
---
You can rent a coach with driver in Graz by calling +43 1 966 02 61 or send an email to .
---
Recommended links related to the renting of buses in Graz
The coach rental platform Graz Bus proposes buses with driver for guided visits and transfers in Styria, Slovenia, Hungary, Burgenland and Carinthia. The guides from Styria are professionals and will indulge your tourist group with a personalized and rich sightseeing tour or an interesting guided visit in Styria.